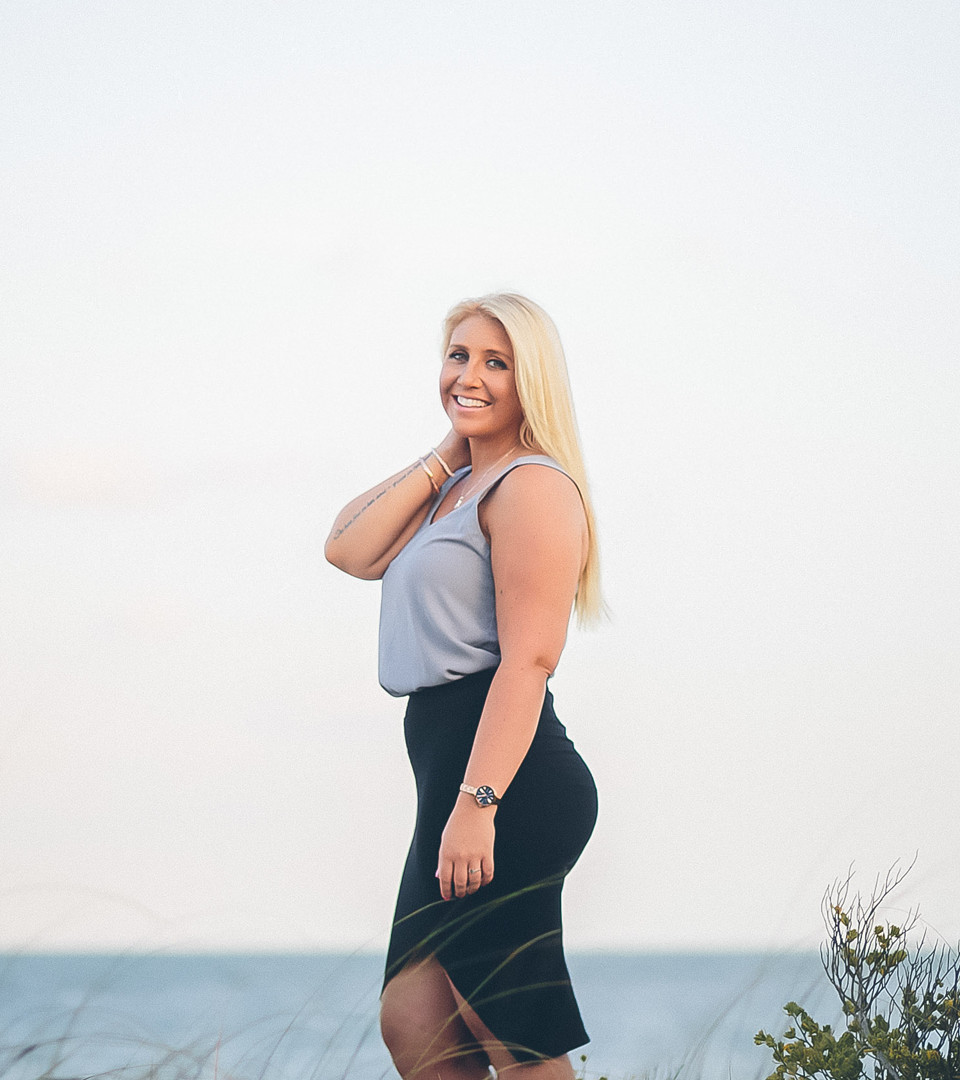 This is Danielle.
—and yes, she's a really good photographer.
Professional
Danielle's always had a love for photography, but getting started in this business isn't the easiest thing to do. Everyone and their mom has a DSLR, so Danielle knew she had to do things to set herself apart. She took it upon herself to create opportunities to not only get great shots, but to also become a better photographer. While in college, she was mentored by Liberty University's long-term photographer where she gained experience shooting athletic events, conferences, and other events around campus. Not only that, but being a native Floridian, Danielle worked to be a photographer at an exclusive event with the Miami Heat. She takes that passion and energy into every shoot that she does.
A lot of people can take pictures, but what sets Danielle apart is how she goes above and beyond to serve her clients. She does whatever it takes to provide the best service before, during, and after her shoots. She prides herself on great images and great service.
Projects/Clients of Interest
Habitat for Humanity, DHL, Shane Battier's Battioke event with the Miami Heat, Safe Kids Fundraiser with Carmen Electra, Miami Heat Championship Parade, Liberty University Sport Photographer
Personal
Danielle's a 7th generation Floridian and extremely proud of it. She attends Calvary Chapel Ft. Lauderdale and volunteers for the worship team as well as the high school ministry. She's also a volunteer photographer at Victory Church. She attended Highlands Christian Academy before graduating from Liberty University with a Bachelor of Science in Sport Management.